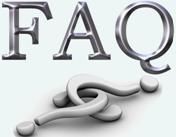 What is the Financial Planning Process?
Comprehensive financial planning is the process of reviewing and analyzing various areas of your life to give you an overall picture of where you are financially. The process consists of six steps and it helps you identify and work toward your goals in life.
What are the six steps in the Financial Planning Process?
These steps are pulled directly from the CERTIFIED FINANCIAL PLANNER™ Board of Standards, Inc.'s website.
1. Establishing and defining the Client - Planner relationship.
2. Gathering Client data, including goals.
3. Analyzing and evaluating your financial status.
4. Developing & presenting Financial Planning recommendations and/or alternatives.
5. Implementing the Financial Planning recommendations.
6. Monitoring the Financial Planning recommendations.
What should I expect from my first visit with you?
During the initial meeting I offer a complimentary " Financial Road Map" appointment where all areas of your current financial positions are reviewed. This allows us to determine and advise what areas that we can strive to add value to the quality of your life. By the end of the initial meeting, the Client - Planner relationship will be established.
What steps do you take in creating the Financial Plan?
After the relationship is established, I will begin to collect all of your financial documents including but not limited to recent pay stubs, Federal and State Income Tax returns for the last two years, employee benefit statements, Social Security statements, value of titled personal assets, most recent investment statements, most recent mortgage statements, current wills/trust documents, insurance policies and statements for life/disability/long-term care/property and casualty, annuity statements and the last three months of bank statements. I will review each document and use the information you provided to create your custom Financial Plan which will be centered on your goals. Then I will deliver the Financial Plan and make any recommendations that I feel are necessary.
Once I receive my Financial Plan, what can I expect future fees to be?
If you decide to allow me to manage your assets muchof your future planning costs will be included in the precentage for the assets under management. If you choose to invest your assets with someone else, the future planning fees will depend on your specific situation and will be based on a flat fee.
How many meetings will I have with you?
When I am creating your first comprehensive plan you will have approximately 3 meetings: an initial consult where the relationship is established and goals are identified, a data verification meeting where we will review the draft Financial Plan and make sure all information is correct and the last meeting is the Financial Plan delivery meeting.
After the plan is delivered we will meet up to three times a year to discuss implementation of your recommendations and to mointor the Financial Planning results.
Do I have to have a comprehensive Financial Plan?
No, but I believe is the best place to start. The Financial Plan will tell us exactly where you are currently and what we need to do next to work toward all your goals. Without the plan, you could be missing some important information that could possibly prevent you from pursuing important goals in your life.
What differentiates you from other Financial Professionals?
Not only do I provide comprehensive Financial Planning, but I also oversee the implementation stage of your Financial Planning recommendations. I am able to implement Financial Plans and watch those take shape. Not only do I implement planning recommendations, but I have also developed a referral relationship with experienced professionals (attorneys, accountants, mortgage brokers, etc.)
Are there other Clients that we can speak to?
Yes, please contact us for more information!